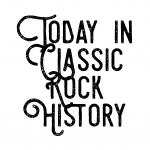 May 15, 1963, The Beatles performed at the Royalty Theatre in the UK during a British tour, performing 'Some Other Guy', 'Thank You Girl', 'Do You Want to Know a Secret', 'Please Please Me', 'You Really Got a Hold on Me', 'I Saw Her Standing There', and 'From Me To You'.
May 15, 1965, Bob Dylan earned his first US top 40 hit when "Subterranean Homesick Blue" peaked at No. 39.
May 15, 1967, Paul McCartney met American photographer Linda Eastman for the first time. They would go on to get married two years later.
May 15, 1976, The Rolling Stones earned the top spot on the album chart with 'Black And Blue', the group's sixth No.1 album.
// Video via Elston Gunn on YouTube //
---