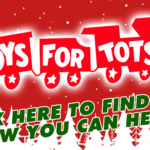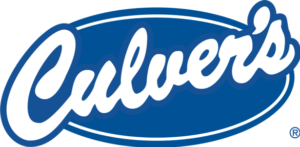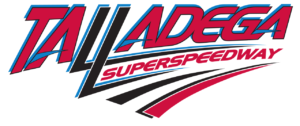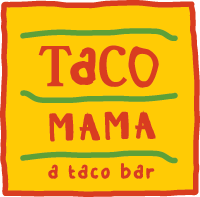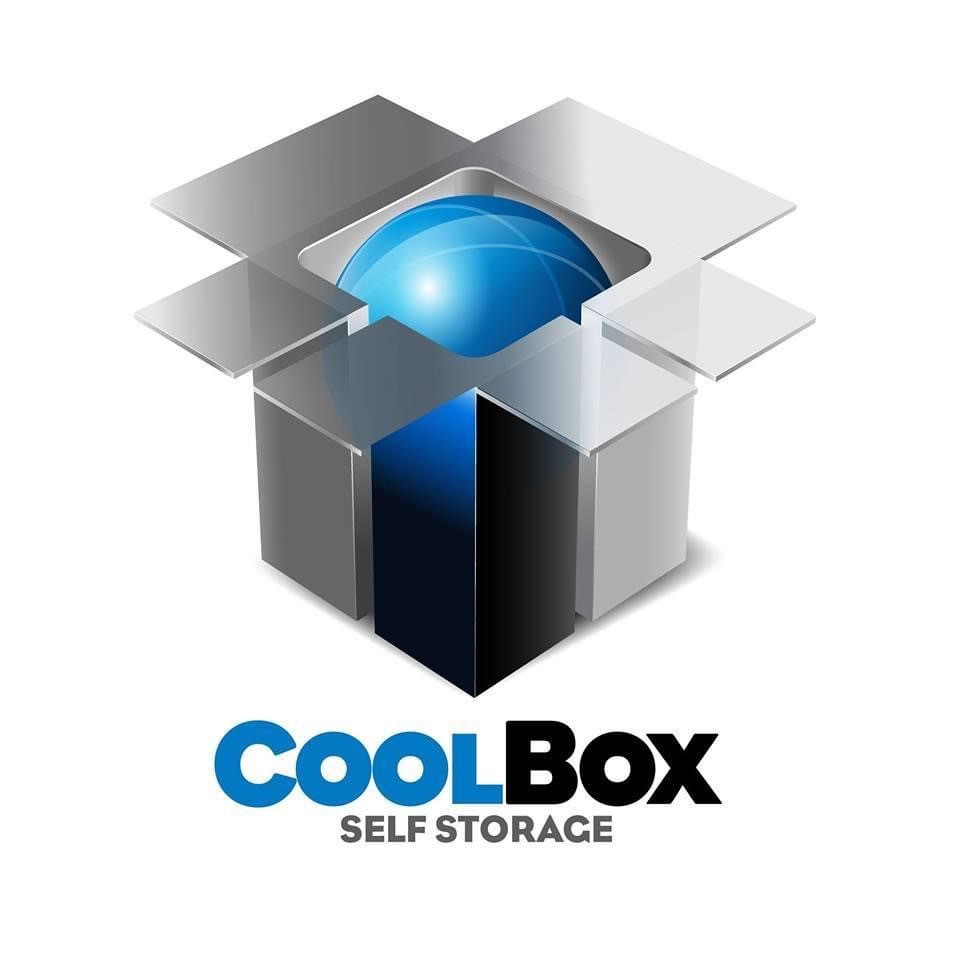 106.9 THE EAGLE invites you to be someone's Santa Claus this year and help us put presents under the tree for local kids that wouldn't otherwise have a gift for Christmas. Donate a new unwrapped toy to the US Marine's Toys for Tots! Join us at an upcoming Toys for Tots event like:
FAMILY DINNER NIGHT AT CULVERS | STADIUM TRACE IN HOOVER 12/1, 3-8PM.   (bring a new unwrapped toy + proceeds from sales this night will go to TOYS FOR TOTS)
40 Hour Toy Drive at Wal-Mart on Hwy 150 in Hoover that kicks off at 5pm December 9th thru December 12th at 5pm!
OR Donate a new unwrapped toy to the US Marine's Toys for Tots at your local Papa Murphy's Take and Bake, Culver's on Hwy 150, Cool Box Storage on Overton and Caldwell Mill Road or at a donation location near you:
| | | | | |
| --- | --- | --- | --- | --- |
| 20 Midtown | 304 20th Street South | Birmingham | Alabama | 35233 |
| 20 Midtown Apartment | 304 20th Street South | Birmingham | Alabama | 35233 |
| Bedzzz Express | 89 Vaughn Lane | Pell City | Alabama | 35125 |
| BILL PENNEY FORD | 4100 HIGHWAY 78 E | JASPER | Alabama | 35501 |
| Birmingham Parkside Apartments | 1701 1st Ave South | Birmingham | Alabama | 35233 |
| Boxdrop Mattress | 1853 Montgomery Hwy Unit 103 | Hoover | Alabama | 35244 |
| Burke's Outlet 540 | 5025 Hwy 280 | Hoover | Alabama | 35242 |
| Candlewood Suites | 400 Commons Drive | Birmingham | Alabama | 35209 |
| CG Buchalter LLC | 361 Summit Blvd., Ste 110 | Birmingham | Alabama | 35243 |
| Charles Schwab | 3000 Cahaba Village Plaza, Suite #130 | Birmingham | Alabama | 35243 |
| Clayton Homes | 13140 Hwy 78 E | Jasper | Alabama | 35501 |
| Cool Box Storage | 4590 Overton Rd | Mountain Brook | Alabama | 35223 |
| Cool Box Storage | 5215 Caldwell Mill Rd | Birmingham | Alabama | 35242 |
| CTDG HOLDINGS LLC | 323 FIELDSTOWN RD STE 101 | GARDENDALE | Alabama | 30009 |
| Culver's | 1037 Amber Drive | Hoover | Alabama | 35244 |
| Edward Jones | 600 Oak Mountain Commons Lane | Pelham | Alabama | 35124 |
| Firestone complete auto care | 6606 tattersall ln | Hoover | Alabama | 35242 |
| Freeway Honda | 1813 Ensley Ave. | Birmingham | Alabama | 35218 |
| Grifols Biomat USA | 1129 4th Ave N | Birmingham | Alabama | 35203 |
| Hop City Craft Beer and Wine-Birmingham | 2924 3rd Ave South | Birmingham | Alabama | 35233 |
| ITAC Solutions | 700 Montgomery Hwy, #148 | Birmingham | Alabama | 35216 |
| IUEC Local 24 | 5221 First Avenue N | Birmingham | Alabama | 35212 |
| Jason Gardner State Farm | 1211 2nd Ave S | Birmingham | Alabama | 35233 |
| Jefferson Credit Union | 5261 Ross Bridge Pkwy | Hoover | Alabama | 35226 |
| JPAR Coast & County Realestate | 5518 Crestwood Blvd | Birmingham | Alabama | 35212 |
| Life Changers Christian Church International | 1529 Tomahawk Road | Birmingham | Alabama | 35214 |
| LMS Investment Management | 3975 Asbury Road | Birmingham | Alabama | 35243 |
| Lofts at American Life | 2308 4th Ave North | Birmingham | Alabama | 35203 |
| Logan's Roadhouse | 1999 village dr | leeds | Alabama | 35094 |
| Manheim Birmingham | 5750 Highway 78 East | Birmingham | Alabama | 35210 |
| Manheim Birmingham | 5750 US Hwy 78 e | Birmingham | Alabama | 35210 |
| McKinnon Nissan – McKinnon Toyota | 135 Price Drive | Clanton | Alabama | 35046 |
| Method Mortgage | 601 VESTAVIA PARKWAY, Suite 300 | VESTAVIA HILLS | Alabama | 35216 |
| Moe's Southwest Grill – Alabaster | 300 Colonial Promenade Parkway | Alabaster | Alabama | 35007 |
| Moe's Southwest Grill – Gardendale | 655 Fieldstown Road Suite 158 | Gardendale | Alabama | 35071 |
| Moe's Southwest Grill – Lee Branch | 270 Doug Baker Blvd | Birmingham | Alabama | 35242 |
| Moe's Southwest Grill – Mountain Brook | 2737 Highway 280 | Mountain Brook | Alabama | 35223 |
| Neighborhood Management | 2700 Highway 280 Suite 325 | Birmingham | Alabama | 35223 |
| Ollie's | 2004 VETERANS MEMORIAL DR | BIRMINGHAM | Alabama | 35214 |
| Ollie's | 808 GREEN SPRINGS HWY STE 160 | HOMEWOOD | Alabama | 35209 |
| Ollie's | 1715 MONTGOMERY HWY | HOOVER | Alabama | 35244 |
| Ollie's | 5890 CHALKVILLE MOUNTAIN ROAD SUITE 100 | TRUSSVILLE | Alabama | 35235 |
| Papa Murphy's Take and Bake | 1932 Montgomery Highway South | Hoover | Alabama | 35244 |
| Papa Murphy's Take and Bake | 3014 Alllison-Bonnett Memorial Dr. Suite 108 | Hueytown | Alabama | 35203 |
| Papa Murphy's Take and Bake | 655 Fieldstown Rd. Suite 113 | Gardendale | Alabama | 35071 |
| Papa Murphy's Take and Bake | 5250 Medford Dr. Suite 106 | Hoover | Alabama | 35244 |
| Papa Murphy's Take and Bake | 3056 Healthy Way Suite 140 | Vestavia Hills | Alabama | 35243 |
| Pineywoods Volunteer Fire Dept | 105 Pineywoods Sipsey Road | Jasper | Alabama | 35504 |
| Rob'e Mans Automotive | 2600 18th street south | homewood | Alabama | 35209 |
| Sonic Drive-In | 3040 Allison Bonnett Mem Hwy | Hueytown | Alabama | 35023 |
| Starbucks | 1582 Montgomery Hwy | Hoover | Alabama | 35216 |
| Starbucks | 308 20th Street South | Birmingham | Alabama | 35233 |
| Starbucks | 5180 Medford Drive.  #108 | Hoover | Alabama | 35244 |
| Starbucks | 659 Fieldstown Rd | Gardendale | Alabama | 35071 |
| Starbucks | 240 Cahaba Valley Rd | Pelham | Alabama | 35124 |
| Starbucks | 2738 CAHABA RD | MOUNTAIN BRK | Alabama | 35223 |
| Starbucks Coffee Company | 700 Montgomery Hwy Suite 100 | Vestavia Hills | Alabama | 35216 |
| Starbucks Coffee Company | 5049 Ford Parkway | Bessemer | Alabama | 35022 |
| Starbucks Coffee Company | 2643 Valleydale Rd | Hoover | Alabama | 35242 |
| Starbucks Coffee Company | 2171 KENT DAIRY RD | ALABASTER | Alabama | 35007 |
| Starbucks Montclair & Elder | 1658 Montclair rd | birmingham | Alabama | 35210 |
| State Farm- jason Gardner agency | 1211 2nd Ave S | Birmingham | Alabama | 35233 |
| Summit Smiles Pediatric Dentistry | 4213 Dolly Ridge Road | Vestavia Hills | Alabama | 35243 |
| Tamale Queen | 2755 Stonefield dr | Fultondale | Alabama | 35068 |
| Tameka P Holmes, State Farm | 100 Frankfurt Cir Ste C | Birmingham | Alabama | 35211 |
| The American Legion Post 22 | P.O. Box 549 | McCalla | Alabama | 35111 |
| The Brookwood Apartments | 3450 Manor Drive | Homewood | Alabama | 35209 |
| Titlemax of Alabama Inc | 6912 1st Ave N | Birmingham | Alabama | 35206 |
| Titlemax of Alabama Inc | 9790 Parkway East | Birmingham | Alabama | 35215 |
| Top Golf | 1111 24th St N | Birmingham | Alabama | 35234 |
| Trussville Civic Center | 5381 Trussville Clay Rd | Trussville | Alabama | 35173 |
| United Trophy & Specialties | 3629 5th Ave S | BIRMINGHAM | Alabama | 35222 |
| USAgencies | 4608 Avenue W Birmingham | Birmingham | Alabama | 35208 |
| Vestavia Hills Fire Department | 3201 Morgan Drive | Vestavia Hills | Alabama | 35216 |
| VisionFirst Eye Center | 74 Plaza Drive suite 203 | Pell City | Alabama | 35125 |
| VisionFirst Eye Center | 300 1st Street North | Alabaster | Alabama | 35007 |
| VisionFirst Eye Center | 3240 Edwards Lake Parkway | Birmingham | Alabama | 35235 |
| West Shore Home, LLC | 220 Charis Drive | Moody | Alabama | 35004 |
| Wilson Computer Support | 4000 Southlake Park Ste 200 | Hoover | Alabama | 35244 |